We are a Black Belt school
We are motivated. We are dedicated. We are on a quest, to be our best.
Who We Are, What We Practice
Welcome to Traditional Karate Dojo. We know that you will find our clean and friendly atmosphere a fun and charismatic place to learn the martial arts and get in shape.
Our establishment's goal is to not only teach traditional martial arts, but also traditional values and personal development skills that our students can incorporate into their daily lives.
We also strive to teach under the guidance of positive reinforcement and do so in what we believe to be a family atmosphere. We do not just think of our school as a place to learn, but as a place to live and to build new friendships and relationships.
Japanese Karate and Kobudo (weaponry) are the two main arts that are taught here at Traditional Karate, but because of the experience of Tai Chi, Aikido, and Modern Arnis the classes are not limited to just those teachings. It's our belief that no one should limit themselves to just one way of thinking, because each martial art has its strengths and weaknesses. No one martial art is better then the other, but each should strive to instill the morals and respect that the martial arts teach in class and in life.
With this said, we hope you enjoy this new step in your life and take full advantage of what the martial arts have to offer. Remember that progress in the martial arts is attained through your own effort and hard work. It is important to set goals for yourself as well as to have realistic expectations of when you may reach them. While we are opening the door for you, it is up to you to decide how you come out on the other side. With that we encourage you strive to be your best, but enjoy where you are and the relationships and experiences that are coming your way.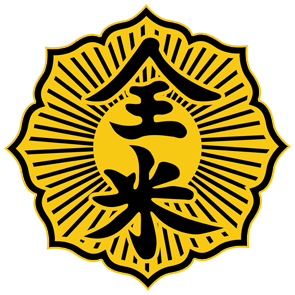 The Zen Bei Butoku-Kai International
Our school instructs students in the Zen Bei Butoku International tradition.
O'Sensei Richard Kim was the founder and president of the Zen Bei Butoku-Kai (All-American Martial Virtues Association), which is also dedicated to preserving the ancient traditions of the martial arts. With the unfortunate passing, of Kim (November 2001) his senior students continue to uphold his standards by carrying on the traditions of the Zen Bei Butoku-Kai and maintaining the five martial virtues of respect, compassion, gratitude, integrity, and honor.
Respect

Compassion

Honor

Responsibility

Respect

Compassion

Honor

Responsibility